Palm Beach & Highlands County Residential Roofing Services
Installing a new roof on your home is definitely an investment and one of the most significant home improvement projects a homeowner can take on. Finding a trusted Palm Beach & Highlands County roofing contractor for your new roof or roof repair project is not always easy. We want you to know you've come to the right place.
Palm Beach Roofing & Maintenance started off as a Palm Beach residential roofing company many years ago. For over 35 years, we have provided roof installation, roof repair, roof maintenance, and roof replacement services to the Palm Beach & Highlands County service areas. We provide free and immediate estimates on all project types for tile roofs, shingle roofs, rubber roofs, foam roofs and flat roofs.
The roof of your home does more than just provide you and your family (as well as your belongings!) with protection from the elements. Your roof also acts as the insulator of your home. If your roof is in need of replacement or repair (or if your roof is installed by an unqualified roofing contractor), it could cost you hundreds, if not thousands, of dollars in energy costs over the course of the year.
A worn or cracked roof could also mean that your roof is leaking. If moisture penetrates through your roof, it could lead to the growth of mold and bacteria. Mold, if severe, can actually destroy the structural components of your home, act as an allergen, and lead to respiratory issues.
We use only the highest quality products which carry a limited lifetime warranty such as Owens Corning & GAF roofing products. We are also certified installers of all the major roofing product manufacturers.
COMPLETE RESIDENTIAL ROOFING SOLUTIONS
Wood or asphalt – composition shingles are the most common roofing material used in residential and other "steep" and "sloped" applications worldwide. Shingles are made of carrier sheets of organic or fiberglass material, coated with asphalt, and granulated in a wide array of colors. Some asphalt shingles are made to look like wood shingles. Many shingle manufacturers have products that meet new code requirements for reflectivity. Some shingles do not meet these new standards yet. Check with your professional roofing contractor for specifics information about city, county and national code requirements for roofing.
Wood shingles typically are made of cedar and are used mainly on higher slopes – from 4″ -in- 12″ upward. They are very aesthetically pleasing with a rich look. If properly applied, wood shingles have a long life expectancy.
Wood Shakes
Split wood shakes are aesthetically pleasing and long-lasting. Shakes, due to their rough look, are desired in certain architecture concepts. They also are more difficult to install than typical shingle applications.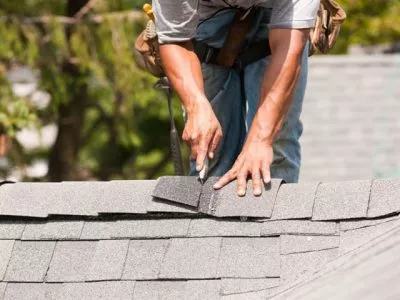 Single-ply roofing systems are just that, a single ply of a roofing material made from several types of polymer plastics and rubbers.
If you are looking for durability and ease of maintenance, nothing performs like a metal roof. Lightweight, corrosion-resistant and dozens of colors, coatings and profiles to choose from, metal affords architects and owners the freedom of design not always available with other materials. Metal roofing systems are manufactured to perform in the harsh south Florida elements, while still adding value and beauty to your home. Besides being beautiful and long-lasting, metal has the added benefit of being highly recyclable – offering an environmentally friendly solution to your home's exterior.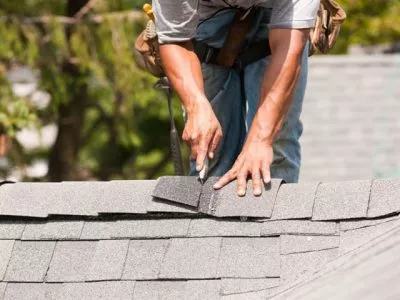 Single-ply roofing systems are just that, a single ply of a roofing material made from several types of polymer plastics and rubbers.