THE PALM BEACH ROOFING & MAINTENANCE STORY
Dean Broder, the owner of Palm Beach Roofing & Maintenance, has been in the roofing industry for over 35 years. Dean brings a wealth of roofing experience to the table and has worked on every type of roof available on the market. By surrounding himself with the right team of roofer experts, Dean and Palm Beach Roofing & Maintenance has established themselves as the #1 premier roofing company in both Palm Beach & Highlands County.
After establishing themselves as residential roofing leaders in Palm Beach & Highlands county, Palm Beach Roofing & Maintenance quickly expanded into the commercial roofing market, providing several types of commercial roofing solutions available. Palm Beach Roofing & Maintenance is your complete source for residential, commercial and roofing repair.
Though industry awards are always nice, it is the satisfaction of our clients that truly drives Palm Beach Roofing & Maintenance. We don't strive to meet expectations, we work our tails off to exceed them. That means undergoing continuous factory education from our many manufacturers, and ensuring that each member of our team is fully versed in the products with which they work.
Most roofing companies in Florida specialize in roofing and roofing alone. At Palm Beach Roofing & Maintenance, we offer not only all of the exterior services including roofing, siding & gutters, but we also offer design-build remodeling services. We believe that by offering such a wide selection of quality services, we can help take some of the stress out of choosing a contractor. When you choose Palm Beach Roofing & Maintenance, you will be working with a well-trained team of construction professionals that Florida homeowners can count on.
WHY CHOOSE PALM BEACH ROOFING & MAINTENANCE?
OUR CORE VALUES
We understand the investment our customers are making in their properties and strive to install the best roofing systems in the state. Receiving a workmanship warranty from a company that has been around for over 35 years is the greatest reassurance to a customer. It gives them peace of mind that we will still be here down the road to honor our commitment to them. Unlike most other roofing companies, a workmanship warranty from Palm Beach Roofing & Maintenance is 100% transferable with no fee if the property transfers ownership. This is an added value to your home and one of the many things that set us apart from our competitors.
OUR CORE VALUES
• Palm Beach Roofing & Maintenance was built upon a solid foundation of integrity, expertise and an extreme passion for what we do.
• We hope to surpass our customer expectations in all that we do, and in doing so, build long lasting relationships.
• We strive to exceed what is considered industry standard craftsmanship by ensuring our entire team consists of highly qualified experts. 
• We provide a work environment where our our employees can meet their full potential through ongoing education, training and certification. This allows them to thrive in a supportive atmosphere and be recognized as a valued contributor to our company's success.
• We focus on safety and educational issues contributing to the advancement of the roofing industry and also to the betterment of our communities and the local economy.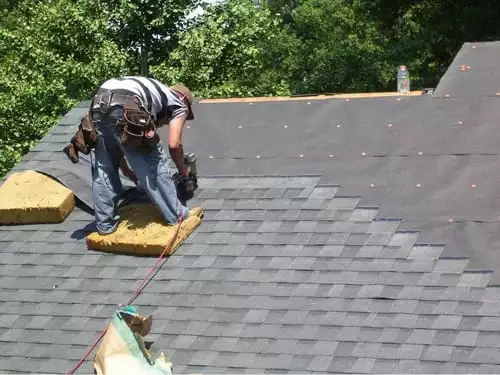 Setting The Industry Standard In Roofing & Maintenance